Uganda generates 600 metric tons a day of plastic waste; up to 50% isn't collected, and in Gulu, 80% of its waste isn't collected. Gulu town now upgraded to City status is 6 hours away from the nearest safe plastics recycling plant. The plastic waste collected either ends up as landfills or gets burned into open air leading to dangerous CO2 emissions.
Enter Takataka Plastics, a social enterprise that has set out to transform waste while empowering communities. We are locally fabricating technology that transforms plastic waste into recycled wall tiles, coasters and re-usable face-shields. Takataka Plastics is creating jobs for Gulu locals and providing sustainable products for a growing construction industry in Uganda. We are currently headquartered in Gulu City and are constantly working to mitigate the waste problems around the town while creating employment opportunities for displaced and homeless youth.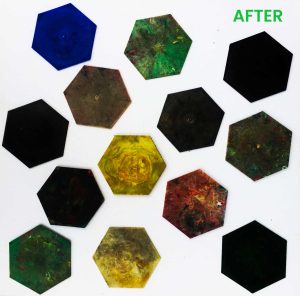 We have partnered with Hashtag Gulu, a local organization that is supporting homeless and displaced locals with basic needs and self-development training. We are currently employing 14 youth who would otherwise be living on the streets. Our efforts provide a recycling service that previously did not exist in Gulu. Income opportunities are created for the marginalized and environmental as well as health hazards are reduced using ground-breaking technology to process plastic waste safely and locally.
A month into the Ugandan Pandemic lockdown, I was called to join the amazing team with the growing demand for Personal Protective Equipment around the country. With my previous experience at Ceed Uganda on environmental sustainability issues and my marketing background at university coupled with part-time work at Nifty Media – Digital Marketing Agency, it felt like a match made in heaven. The great engineering team was able to model and manufacture protective reusable face-shields which we have massively produced and distributed to border towns in Uganda being the most hit districts with imported Covid-19 infections.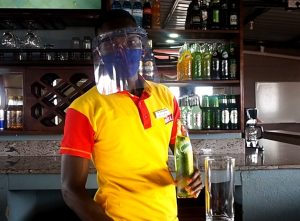 Our reusable face shields are protecting over 1000 frontline medical personnel around the country during this fight to combat the Covid-19 pandemic; all health personnel have to do is disinfect the shields and continue with the usage. The reusable face shields are produced from recycled polypropylene plastics. This is so they can close the loop in the plastic waste chain. The shields are then distributed on a "Buy one – Donate one" model. Private institutions purchase the shields and an equivalent amount of the shields is then donated to in-need public medical institutions to protect the front-line health workers as they work hard to combat the Covid-19 pandemic. The donations are immensely supporting multiple inefficiently facilitated medical institutions around the country.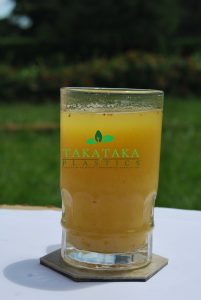 So far, we have donated more than 2000 face shields to referral hospitals including among others Gulu, Pakwach, Agago, Moyo, Arua, Lamwo, Lira and Kitgum. 
My journey with Takataka Plastics has so far been more than a worker-employee relationship, I have learnt and continue learning new skills every day. Great thanks to the team that has helped me integrate into the family. They are amazingly relentless environmentalists and together we'll foster a cleaner, greener Gulu city and earth entirely.
More pictures of TAKATAKA® Plastics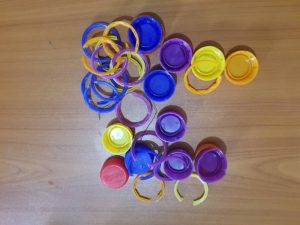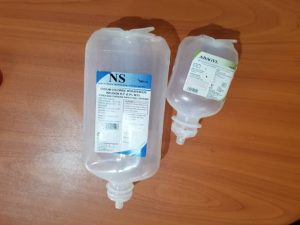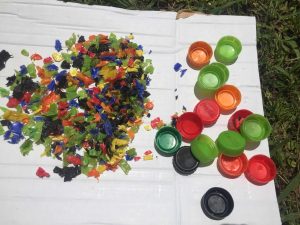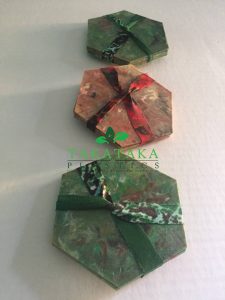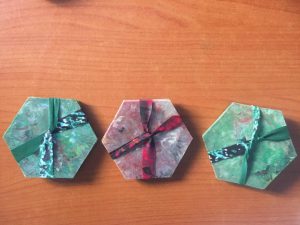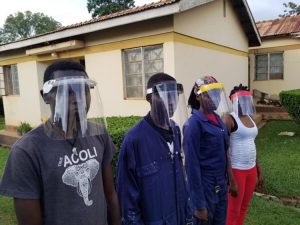 Writer – Oscar Ogwang
CEED Uganda Alumni (2016)