Who We are
---
CEED Concordia is a non-profit organization operating in Montreal, Canada and Gulu, Uganda. We are an organization dedicated to social justice, community empowerment, and positive change by supporting youth in our communities. CEED offers Concordia and Ugandan students an opportunity to contribute to sustainable community projects in northern Uganda for 3-month internships during the summer semester. We are working to shape better communities and future leaders for a better tomorrow.
Our program is supported by a fee-levy of Concordia University's undergraduate students, a tangible expression of Concordia's commitment to civic responsibility and experiential learning. We strive to create opportunities for students from Montreal and Uganda to gain firsthand experience in the international community development sector. Every year, approximately 25-30 youth from both communities become involved with our program through internships, academic initiatives, and various positions within our organization.
Our projects in Gulu, Uganda address a broad range of needs and issues faced by youth in the region. As a post-conflict and high-poverty region, the needs of the community in Gulu are serious and varied. With almost 80% of the population under the age of 30, Uganda is the youngest country in the world. As such, any issues that affect youth automatically affect the majority of Uganda's population. CEED has therefore dedicated itself to focus on the particular challenges faced by youth in the region, building their capacity to transform themselves and their country.
2006
In 2006 Concordia undergraduate students Awel Uwihanganye and Peter Schiefke took an amibitious idea to their peers: Concordia students fund an experiential learning program in Gulu, Uganda that allows students to employ their skills outside the classroom to empower youth and young people in northern Uganda. The Concordia Volunteer Abroad Program (CVAP) was born.
From 2006 to 2014
From 2006 to 2014 CVAP connected passionate young people to amazing organizations in Gulu working on entrepreneurship, agriculture and sustainable food production, childcare and child healthcare, HIV/AIDS and other related projects.
2011
In 2011 the first CVAP volunteers stayed at our newly built facility in Gulu, Uganda. This facility was built with design support from Concordia University graduate students and financial support from different student and faculty support to be a demonstration centre for sustainable technologies.
2014
Following our revisioning in 2014, CEED Concordia and CEED Uganda emerged as two partner organizations, each guided by their own board of directors and each with their own staff and community of stakeholders. With a focus on empowering youth change-agents, CEED developed core in-house projects on Sustainability, Entrepreneurship and Advocacy and Media.
2016
In 2016 we celebrated our 10 year anniversary in Gulu on July 8th and Montreal on September 23rd during Homecoming Week.
Now
To date over 250 Concordia students and 150 Ugandans have participated in our immersive cross-cultural model, staying at our facility in Gulu, Uganda and making sustainable contributions beyond the 3 months of their internship and to support our Ugandan office in its year-round activities.
Mission
We foster community engagement through youth skills development and information sharing.
Vision
We see youth as change agents in their communities.
Values
Equality, Integrity, Social Justice and Sustainability

Our approach
---
CEED believes in community leadership and adapting to the needs of the community, rather than applying blanket solutions. As such, the way we approach our youth development programs in Gulu will differ from our approach at Concordia. In Gulu, we develop in-house projects that currently fall under the following categories; entrepreneurship, communications, video documentaries, environmental sustainability, and community events.
Our internships emphasize social, community, and personal development through experiential learning and cultural and skills exchange. At Concordia, our organization benefits the student body through meaningful skills-based internships, public events, academic courses, research opportunities, and employment opportunities.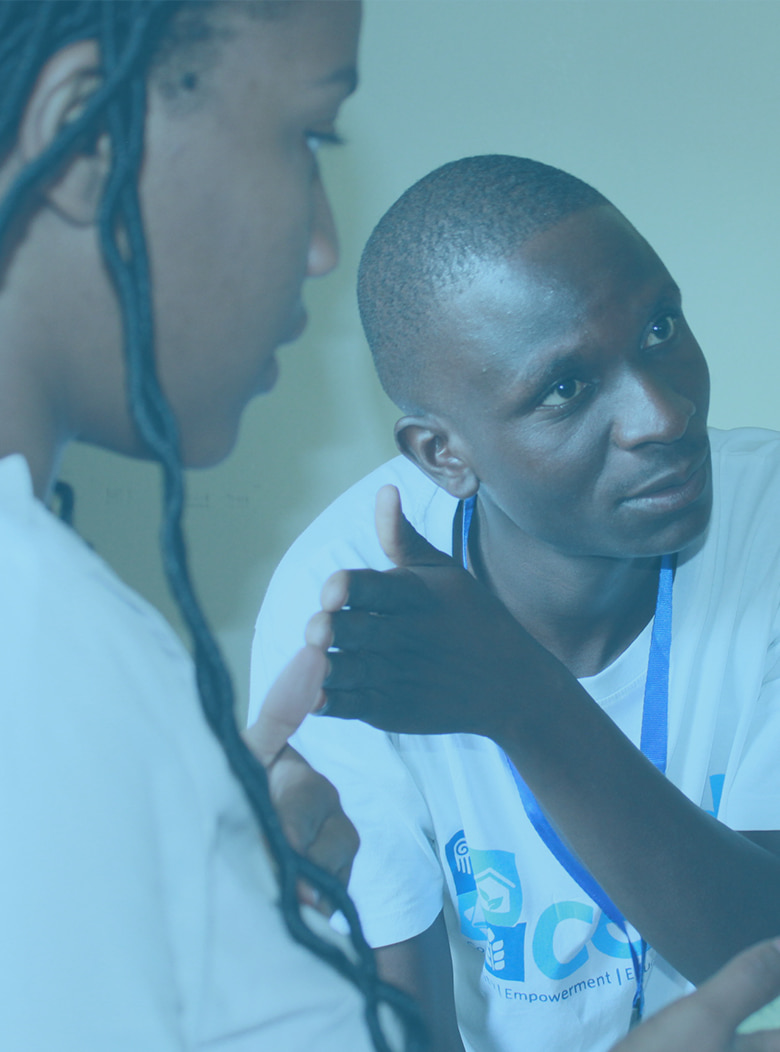 Our Philosophy Statements
---
We are youth working with youth for youth;
We believe in community-led development;
We develop programs and strategic partnerships to support youth in our communities;
We offer learning opportunities for youth in community development, project planning, cross-cultural engagement, entrepreneurship, and environmental sustainability.
Fee Levy
---
CEED Concordia is a fee-levy organization supported by the Concordia University undergraduate student body. Undergraduate students contribute $0.35 / per credit to CEED. This support from the thousands of undergraduate students at Concordia allows us to minimize costs to participate in our student internship projects in Uganda and also to finance our sustainable community empowerment, education and development projects.
As a fee-levy organization CEED is active in the fee-levy community at Concordia, coordinating with other fee-levy organizations and working to ensure that as a community we are accessible, accountable and inclusive of all students at Concordia University. To learn more about fee-levy groups at Concordia please visit http://concordiacommunity.org/
As an organization CEED appreciates the support of Concordia's undergraduate students, the support of the CSU and all student members associations and the Administration and Faculty of Concordia University.
CEED is a not for profit organization committed to transparency and financial accountability (NEQ 1163519540). To see excerpts from our 2016 financial audit please click here . For previous financial years please email director@ceedconcordia.org to request past audits.
Keep up to speed with our activities and financial reporting here.