In 2016, Margot McManus was seeking opportunities to visit and work in new places. Through the Communications Department at Concordia University, she heard about CEED. McManus credits CEED to giving her "a sense of just how rewarding non-profit work can be."That summer, she took part in the Youth Advocacy & Communications project with CEED.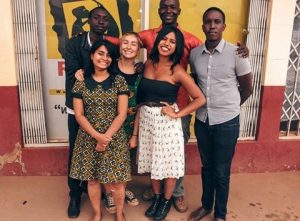 Following her Summer with CEED, McManus had the opportunity to continue exploring her interest in non-profit work while interning for The Women in Nature, a non-profit in Guyana, South America. "I provided media coverage for a three-day sustainability and development conference." Her interest in the media arts also led her to South East Asia. "I spent time in Vietnam, Cambodia, Thailand, and Laos, travelling by motorcycle and bus on a self-guided photography tour [for two months]." She's currently wrapping up the last semester of her degree. "[I am] currently working as an intern for a documentary production company in Montreal as an editing assistant on a music documentary."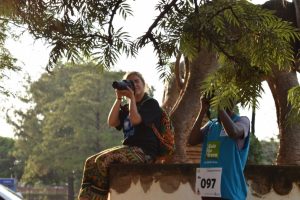 It's no secret that non-profit work in developing countries has quite a negative perception. McManus was not exempt from buying into this narrative but says her experience with CEED showed her an ethical way to international development.
"This trip certainly opened my eyes to what volunteering abroad can entail. After this experience, I know that it is possible to volunteer effectively and ethically when taking the right approaches."
McManus encourages all future CEED participants to "soak in every moment, take advantage of every opportunity, spend as much time off the compound as possible and explore the community of Gulu and all that it has to offer….and pack light!"
Interview conducted by Josie Fomé