You may have seen a promotion for CEED's upcoming video documentary internship taking place this Fall. (If you haven't, check it out here!) If you have yet to hit that "submit" button on your application, here's why I think you should.
When you think of the latest movie or tv show you watched…what captivated you the most? Was it the writing? Maybe it was the story being told? Or maybe your favorite actor was in it so you just had to stan. For many, I dare even to say for most stories, it is the clean, crisp visuals that elevates compelling narratives,captivating the audience instantly. When a beautifully written story is well portrayed visually, audiences are moved emotionally…and sometimes even to action. Creating videos that capture the hearts of an audience is hard; but the feeling one gets when they've created a piece they know will resonate with many makes the process worth it. But, why videos? Aren't there other ways of telling a story…or capturing an audience? Yes, there are. I'm using one right now…writing. However, each medium has its place. And as the old adage goes, a picture is worth a thousand words…imagine how much more a video?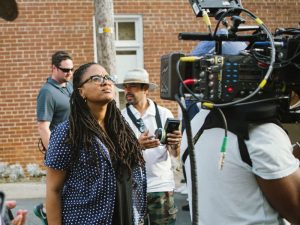 After the recent murders of various black people earlier this year, notably Ahmaud Arbery, Breonna Taylor, and George Floyd, the whole world was watching America to see what would happen. Soon, protests broke out in all 50 states and in various countries globally – Canada included. Protestors called out for justice, for reform, for change. Canadians turned inward to see how its system has discriminated against and erased black and brown peoples. This also led to conversations and demands for change. A lot of the people spearheading these conversations and these demands were local, grassroots organizations who had been doing the work diligently only to have their cries fall on deaf ears.
As many have questioned, what made this time different from all the others? We may never have that answer. But what we do have, is the opportunity to amplify the voices of those doing the work. The opportunity to use images to combat the single story and tell a complete narrative. During this internship, we will shine a light on black organizations and initiatives who have continually contributed to their communities here in Montreal. Organizations and initiatives that have been doing the work before the trend and will continue to do the work after because they recognize it's a movement, not a moment.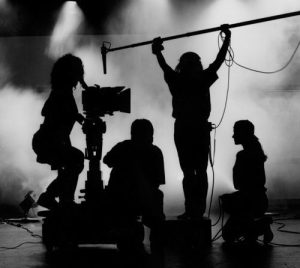 Maybe you've been following everything that has been happening and you've been asking yourself what your part in it is. If you want to tell compelling stories through video, this is just the project for you. If you want to work with local organizations in Montreal and help others know about the work they're doing to serve their communities, this is just the internship for you.
This internship is open to all current Concordia University students. To find out more information click here, and help us tell a story worth remembering.
To apply, send your CV, cover letter, and portfolio to internships@ceedconcordia.org no later than Sunday, August 23rd at 11:59pm.
If you would like to donate to this project please contact internships@ceedconcordia.org.
Written by: Josie Fomé