I remember the first night I spent in Uganda, specifically in Entebbe, after spending 24 hours between connecting flights and different airports. It was already nighttime and I walked in to the hostel room where I slid into my net and tried to fall asleep. I stared at the ceiling for a while when I noticed something crawling. A cockroach. That's when it hit me. I was far away from home with people I barely knew and my fear of insects was definitely not helping in that moment. That night, I cried a little.
That night was also a reality check for me. I was out of my comfort zone but I genuinely think that moment influenced the months to come. To be honest, it was the only moment where I truly felt homesick. I knew myself well enough to realize that in three months, I would be crying because I had to leave.
I was right.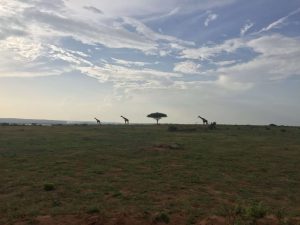 The project my team was assigned to was considered a pilot project and was named Educational Technology and Information Sharing. Along with my three colleagues, Brenda, Kayla and Gerald, we were given two main tasks. This being said, our project was in reality… two projects. This was our first challenge as a team. We were tasked to set-up a library in CEED's main office. We were also tasked to implement information and communications technology (ICT) workshops Gulu high schools.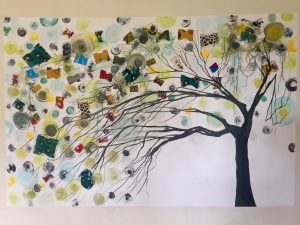 We had many great moments along with series of challenges. Working with a local artist and seeing the library take form and slowly grow into a space where people can gather was definitely a highlight. On the other hand, realizing termites were chewing on our books and new bookcase was definitely not a part of the plan. In that moment, I definitely had to learn to let go and quickly realized that nothing really ever goes as planned.
And that is ok.
Even as I reflect back on the three months I spent in Uganda in 2017, there are things I would have done differently now. It's ok to sit with your thoughts. You will continue to do so even years after your internship.
Most importantly, listen and learn. Do your research. Learn about Uganda's history. Learn about the scars colonialism has left. Learn about Ugandan people's strength and resilience. Learn about white savior complex (check out @nowhitesaviors on Instagram – A Uganda-based educational page). We all hold different privileges. Reflect on these and check yourself.
Do not forget to take the time to breathe and take everything in.
Uganda is by far, the most beautiful place I have had the privilege to travel to. From the stunning greenery to the immense and surreal waterfalls, Uganda is breathtaking. I really am looking forward to the day I can visit again.
See you soon Uganda.