Join Us for Our Virtual AGM and Meet the Board!
Saturday, June 19th at 10:00AM EDT online
It's that time of year again! CEED's Annual General Meeting is near! The Annual General Meeting is the most important meeting of the year where students, volunteers, interns, partners, staff and general members of CEED get together to help shape the future of this organization. 
The AGM provides an excellent opportunity for students who want to get involved with upcoming CEED projects as the CEED team will share a comprehensive overview of what we've accomplished over the past year, which will allow attendees to get a greater sense of what our organization stands for and aspires to. Furthermore, besides learning about CEED's recent activities, all AGM attendees will also have the opportunity to see our new Annual Report, vote on changes to CEED's constitution and elect new Board of Directors members who will provide direction and governance over CEED's initiatives. In other words, this event is everyone's greatest opportunity to provide feedback and shape CEED's future!
In order to get involved and better understand this upcoming event, below is the basic information you need to know about our AGM, followed by a detailed breakdown of the meeting agenda and the biographies of the 3 candidates who are running to join CEED's Board of Directors. 
Essential AGM Information You Need to Know:
As mentioned above, the event will be starting at 10:00 AM EDT (Montreal time) and will last until 12:00 PM (noon) on Saturday, June 19th 2021. 

Everyone must register for the event using Eventbrite, which can

be found here

.

The event will be hosted online using ZOOM and everyone who registers for this event will receive the appropriate ZOOM link to access the AGM shortly before 10 AM over email. 

ZOOM can be accessed from your desktop (by url) or mobile device (app available in the App Store) by clicking the link included in the email that will be sent to you.

The event is open to Concordia students, faculty, alumni and the community at large.

All are welcome but in order to vote on motions you must be a member of CEED Concordia. Members of CEED Concordia are all current

CEED staff and Board members, current

Concordia undergraduate students who have not opted out of the CEED fee-levy, volunteers who have participated in CEED initiatives during the past year

, CEED partners

and people from the community at large who have paid the $10 yearly membership fee which is included in the price of admission for the AGM event for those registered under the General Admission category. 

The biographies of the candidates running for the 2021-2022 board position(s) can be found below and they will present their candidacy at the AGM.
The AGM Agenda:
Arrival and Quorum Confirmation

10:00 – 10:05

Welcome and Voting Instructions

10:05 – 10:10

Approval of Minute Taker

10:10 – 10:15

Approval of the Agenda

10:15 – 10:20

Approval of 2020 AGM Minutes

10:20 – 10:25

Annual Report

10:25 – 10:30

Staff Report

10:30 – 10:45

Board Report

10:45 – 10:50

Ratification

10:55 – 11:15

Proposed Changes to Bylaws

11:10 – 11:20

Election of the Board of Directors

11:20 – 11:40

Presentation of Audited Financial Statements

11:40 – 11:50

Q & A

11:50 – 11:55

Closing Remarks and Adjournment

11:55 – 12:00
Biographies of Candidates for Board of Directors:
Ekué Afanou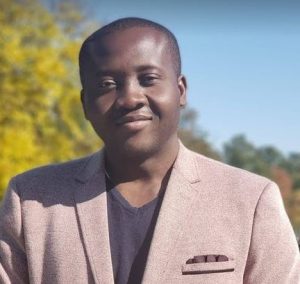 Originally from Togo, Ekué Afanou completed his university studies in Morocco and France, after which he obtained a master's degree in financial engineering and a master's in banking-finance. Passionate about technology and data, he is pursuing professional certification in data analysis at McGill University.
Afanou has held several positions within financial institutions in France and Canada, such as BNP Paribas and National Bank of Canada. Currently a Senior Business Intelligence Advisor at the National Bank of Canada, he is involved with his employer on issues of organizational cultural development and diversity. He has served on the boards of community and professional organizations.
Afanou is also a mentor at Academos and founded the educational platform Énogné School and the Finkekeli initiative, which supports the education of orphans in Togo. He firmly believes that education is the key to reducing inequalities. Afanou was on the board of directors of Force Leadership Africain and Loma Montréal. He is part of the 2021 cohort of Concertation Montréal's Groupe des Trente program.
Click here for Afanou's LinkedIn profile!
Eric Gagnon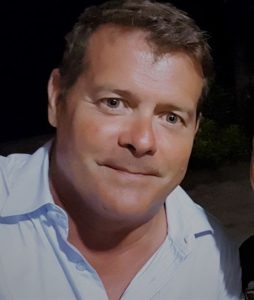 Eric Gagnon is an ESG Manager (environmental, social and corporate governance) and a Communities and Social Performance Practitioner with extensive experience on both the African and North American continents. 
Gagnon feels particularly connected to CEED's mission to "shape better communities and future leaders for a better tomorrow" as he has strived towards similar goals in countries such as the Democratic Republic of Congo, Madagascar and Uganda since 2004. 
Furthermore, Gagnon has volunteered his time at a range of associations including the International Association for Impact Assessment, the Canada Madagascar Chamber of Commerce and Cooperation and Fondation Rivières. Notably, he founded the organizations RHQ Northern Quebec and Révérence Rupert to improve environmental and social issues in the city of Chibougamau in northern Quebec.
As a multilingual professional with over 30 years of work experience, Gagnon looks forward to applying his knowledge of project management and non-profit best practices towards his potential role on the Board of Directors at CEED.
Click here for Gagnon's LinkedIn profile!
Tessie Nikuze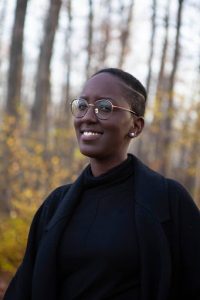 Born in Burundi and raised in Montreal, Tessie Nikuze is passionate about the cross-cultural engagement and youth community-led development that CEED embodies. 
Nikuze is currently pursuing a certificate in project management and has an academic background in international development and social entrepreneurship. She looks forward to applying the skills and knowledge acquired in these fields to her work on CEED's Board. 
Her current position as an Executive Management Assistant at Fondation Jeunes En Tête sharpened her interest in governance through her work supporting the management team in the preparation of their Board of Directors and Executive Board meetings and attending these meetings. Nikuze also has experience in the fields of management, administration and community work which has prepared her for implementing impact strategies. Furthermore, she has previously participated on an advisory committee for an initiative seeking to welcome asylum seekers and foster a sense of solidarity and connectedness between newcomers and Montrealers which was spearheaded by the Samuel Center for Social Connectedness.
Ultimately, Nikuze looks forward to contributing to this organization's mission of shaping better communities and future leaders by joining CEED's Board.
Click here for Nikuze's LinkedIn profile!
If you have any questions please do not hesitate in reaching out to us at info@ceedconcordia.org.
We look forward to joining you all on Zoom!