The CEED Concordia Internship is Back!!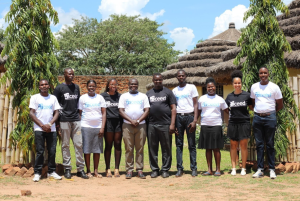 The Entrepreneurship Program in 2019 
Have you been waiting for the next opportunity to participate in the CEED Concordia Internship and enjoy all the benefits that come with it? Well, we have good news for you… the internship is back!

The world went through an unpredictable two years of a pandemic that brought to a halt most of life as we knew it. The COVID-19 pandemic affected all sectors of life, personally, professionally, economically, you name it. While we went through it, we built solutions as we went along, and learnt how to deal with hardships as they came up. Virtual meetings, for one, became part of life. The CEED Concordia family embraced these too, and after nine years of great in person interaction internships, CEED held its first ever virtual internship for the year 2021.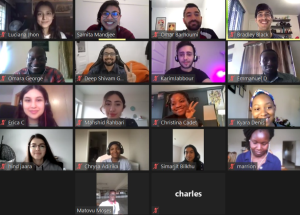 2021 interns during one of their meetings for the virtual TechEd internship
But guess what, we made it through, and here we are, dealing with the after effects in the ways we know how and getting back on track. On that note, CEED is back with the famous Uganda-Canada internship, too! We are excited to announce the grand return of the three month internship which focuses on experiential learning opportunities, facilitating meaningful connections and building key skills that will support you in pursuing your career. 
In addition, it will be a great opportunity to practice project management, budget planning, teaching, and most importantly to gain valuable field experience in a cross-cultural environment. Our vision is to see the youth equipped to be change agents in their communities. For this reason, this internship opportunity will give you four choices of projects to pick from depending on what your interests, skills and goals are. The four categories will include Youth Entrepreneurship, Media and Advocacy, Environmental Sustainability, and Technology Education.
The internship will run for a period of three months, from June 1st to August 29th and will be conducted in Gulu District, in Northern Uganda.Ugandan interns will partner with students from University of Concordia in Canada. Interns can expect activities ranging from creating video documentaries on social issues, teaching computer basic skills to secondary school students within Gulu district, soft and hard skills training of selected entrepreneurs and creating awareness about recycling and composting as waste management practices.
Ugandan applicants are required to fill in this form and Canadian applicants this form. Applicants will then attach a resume in order to qualify for the recruitment process, at which point you'll interview with the team. Deadline for application is Sunday, January 29th at 11:59pm and confirmation of selection no later than February 24th, 2023. To find out more about each of the offered projects before making that decision, this pdf document has all you need to know!! For Canadian applicants click here to find out more about the program you'd like to be part of. If at all there are any inquiries, please reach out through one of these  for guidance;
Call; 077.7.667 474 / 077.3.473281 / 070.1.773 869
Email; projects@ceeduganda.org / programs@ceeduganda.org / khadijah@ceedconcordia.org
Our social media pages will keep you posted on all developments; 
Twitter; @ceed_uganda, Instagram; @ceeduganda or  @ceedconcordia LinkedIn; ceeduganda or ceedconcordia Website; www.ceedconcordia.org
We wish all of you the best luck during the recruitment and if selected, we look forward to enjoying three months of learning, sharing and creating meaningful connections with each other!